Cryptic's Artist Residency programme, delivered in partnership with Cove Park, Argyll & Bute, provides the time and support for artists to focus and reflect exclusively upon their own practice while engaging with artists working in different fields or with different approaches to their practice.
Cove Park is Scotland's international artist residency centre on the Rosneath Peninsula. Over 1,500 visual artists, writers, designers, craftspeople, musicians, filmmakers and performers from Scotland and around the world have been former residents.
Cryptic has worked in partnership with Cove Park since 2002 and has curated a creative artist residency programme at Cove Park each spring since 2014.
Previous Cryptic Artists-in-Residence include: Josh Armstrong, Cathie Boyd, Gavin Bryars, Tim Cooper, Daniel Danis, Anthea Haddow, Kathy Hinde, Diane Labrosse, Heather Lander, Mark Lyken, Duncan MacAskill, Alan Martyn Steve Morris, Robbie Thomson and Tom Weightman.
Previous artist residencies have led to work which has been presented at: Usine C, Montréal & The Cultch, Vancouver, Canada; Latvian National Opera; Mexican Centre for Music and Sonic Arts (CMMAS); Autumn Dance Festival, National Theatre & Concert Hall of National Performing Arts Centre; Taipei Artist Village, Taiwan; Ars Electronica, Austria; hcmf// & Aldeburgh Music, UK; Melbourne Festival, Australia; Culture Station 284, South Korea; and EXIT Festival, Maison des Arts et de la Culture de Créteil, France.
Since 2014 we have brought ten UK artists to Cove Park and in 2017 we will bring eleven artists from four countries.
"I was able to spend an intensive period of time developing and researching a new project and also brushing up and delving further into the theory that surrounds my practice."
Cove Park Artist 2016
---
Cryptic Associates at Cove Park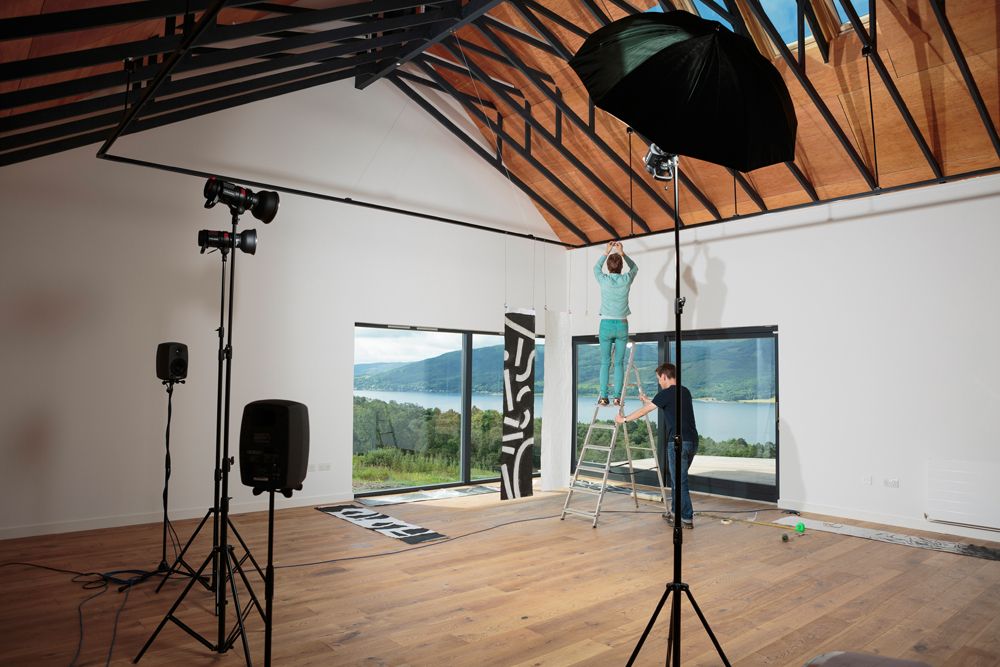 2017 Artists
Eduardo VC (Mexico)
"I am planning to fully develop the first movement of my latest piece Etos Jonos Robos, which focuses on the sounds of the piano"
Eduardo is currently developing a live set that fuses his field recordings, audio processing and music improvisation to generate atmospheric soundscapes that are 'underscored' with real-time visual performance.
Eduardo's residency is supported by Mexican Centre for Music and Sonic Arts (CMMAS), Morelia and Anglo Arts, Mexico.
Tuwis Yasinta (Uncle Twis) (Indonesia)
"I plan to make a playable musical instrument created from found objects. The creation of the instrument and its performance will be informed by my experiences as an artist in Indonesia and my response to the environment of Cove Park."
Uncle Twis is a young Indonesian artist based in Surabaya whose work involves the playful modification, deconstruction and re-construction of objects.
Tuwis' residency is supported by British Council Indonesia as part of the UK:ID Season.
Gail Priest (Australia)
"While at Cove Park I am hoping to develop the text, sound and video material that will make up the content of a new installation."
Gail Priest makes experimental sound and electronic music that explores the interaction of the figurative and the abstract, the mechanic and the organic, the sensual and the brutal.
Gail's residency is supported by The SUBSTATION, Melbourne, Australia and The Australia Council for the Arts.
Robert Bentall (UK)
"I am planning to work on a new piece for Swedish nyckelharpa and live electronics in collaboration with artist Heather Lander."
Robert Bentall's main output thus far has been works for multi-channel sound. He is interested in aspects of genre hybridity in electronic music, remix culture, surround-sound techniques and improvisation.
Heather Lander (USA/Scotland)
"I will be developing a new video installation while 'getting to know' sound artist Robert Bentall… experimenting with new ideas and materials along with an intense period of research."
Heather Lander's practice focuses on ideas of magic, the virtual and the ways technology such as virtual reality can, and will, affect our interpretation of reality. Heather is interested in illusion and the idea of presence.
Trudat Sound & Light (Scotland)
"We want to use the time to focus on the performative aspects of a new project… For us the advantage of a residency like Cove Park is that we can work together for an extended period of time without distraction."
Trudat Sound & Light is Charlie Knox and Euan McKenzie. Their work explores themes of perspective and the relative nature of detail and draws inspiration from sculptural, natural and architectural sources as well as from contemporary club culture and various strains of electronic and electroacoustic music
Stuart Macpherson (Scotland)
"I hope to have a stronger understanding and clarity in my own artistic process and would like to use this opportunity to explore other soundscape ideas and compositions allowing for outside influence from the environment and other artists in residence."
Stuart Macpherson is a freelance bassist and composer. A keen collaborator, Stuart enjoys working with artists from different disciplines, drawing on his experience within the workshop environment as well as his skills as an improviser to bring about innovative responses to creative questions.