This March we continue our partnership with Cove Park for our Spring Residency programme with Cryptic Associates Josh Armstrong, Mark Lyken and Robbie Thomson, plus Cryptic Nights artist Heather Lander and Timothy Cooper, Alan Martyn (Wintour's Leap) & Tom Weightman.
Cove Park's residencies actively respond to the diversity of contemporary artistic practice in all the art forms, whether performing or visual arts, crafts, literature or music. Their interdisciplinary programmes, for both individuals and collaborating groups, offer time, space and freedom to make new work and to find new ways of working.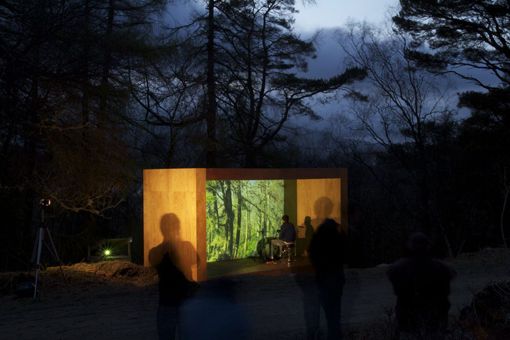 Image from Rory Middleton's site-specific Cryptic Nights, The View at Cove Park (March 2012).