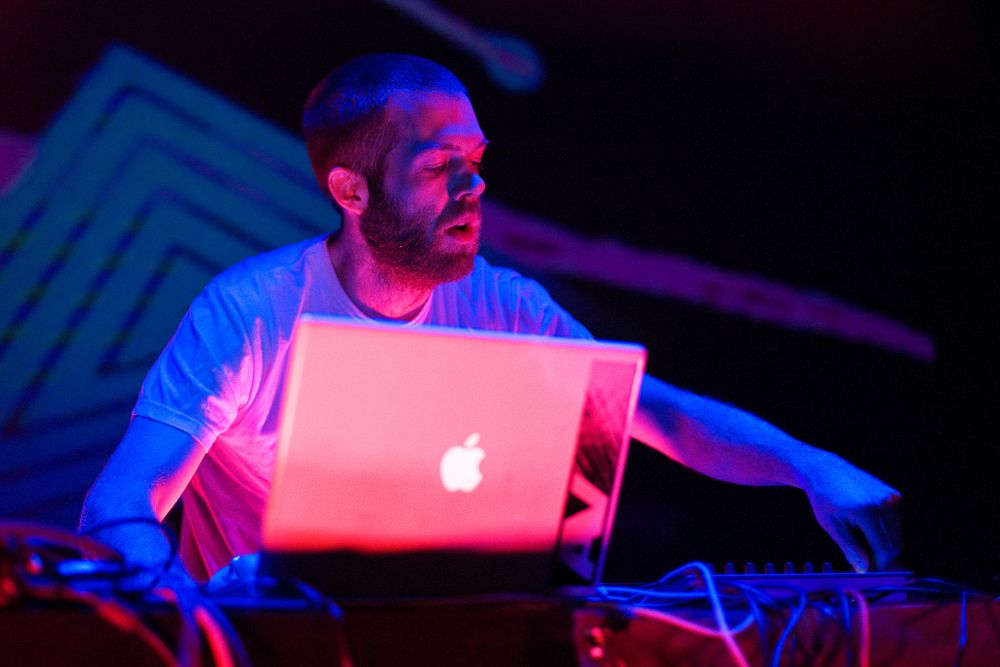 Cryptic Artist, Alex Smoke collaborates with France's Pierre Bastien for Visiones Sonaras 2019. 
Smoke combines electronics with Bastien's multi-instrumentalism for an intense performance as part of Seeing Hearing UK Mexico (SHUM), a multidisciplinary residency programme combining the best of music, visual and digital arts from Mexico and the UK.
Annually, two British artists take part in a residency in Centro Mexicano para la Música y las Artes Sonoras (CMMAS) in the city of Morelia and, in turn, Mexican artists visit Cryptic, in Glasgow. As a result of the residencies, the participating artists exhibit their work at Visiones Sonaras and Sonica.